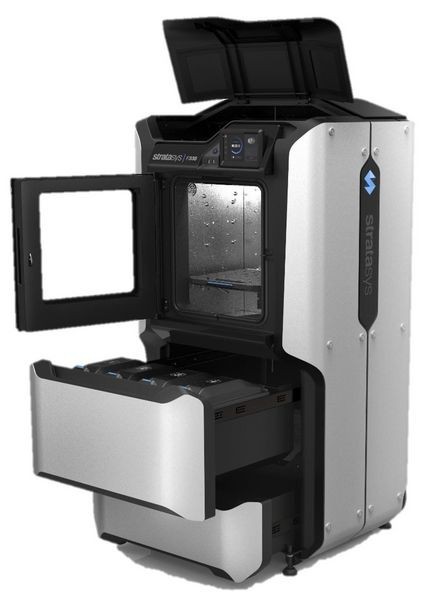 3D Printer – Stratasys F170
• Maximum Build Size: 254 x 254 x 254 mm
• Material Delivery Options: Stratasys F170 = 2 material spool bays, 1 for model, 1 for support located in a drawer on the front of the unit
• Wi-Fi
• Three USB ports (2 front, 1 rear)
• Camera for remote monitoring
| | |
| --- | --- |
| Layer Thickness: 0.127 mm (0.005 in.) | ABS, ASA, PC-ABS |
| Layer Thickness: 0.178 mm (0.007 in.) | ABS, ASA, PC-ABS |
| Layer Thickness: 0.254 mm (0.010 in.) | FDM TPU 92A, PLA, ABS, ASA, PC-ABS |
| Layer Thickness: 0.330 mm (0.013 in.) | ABS, ASA, PC-ABS |
| Accuracy | Parts are produced with an accuracy of +/- .200 mm (.008 in), or +/- .002 mm/mm (.002 in/in), whichever is greater. |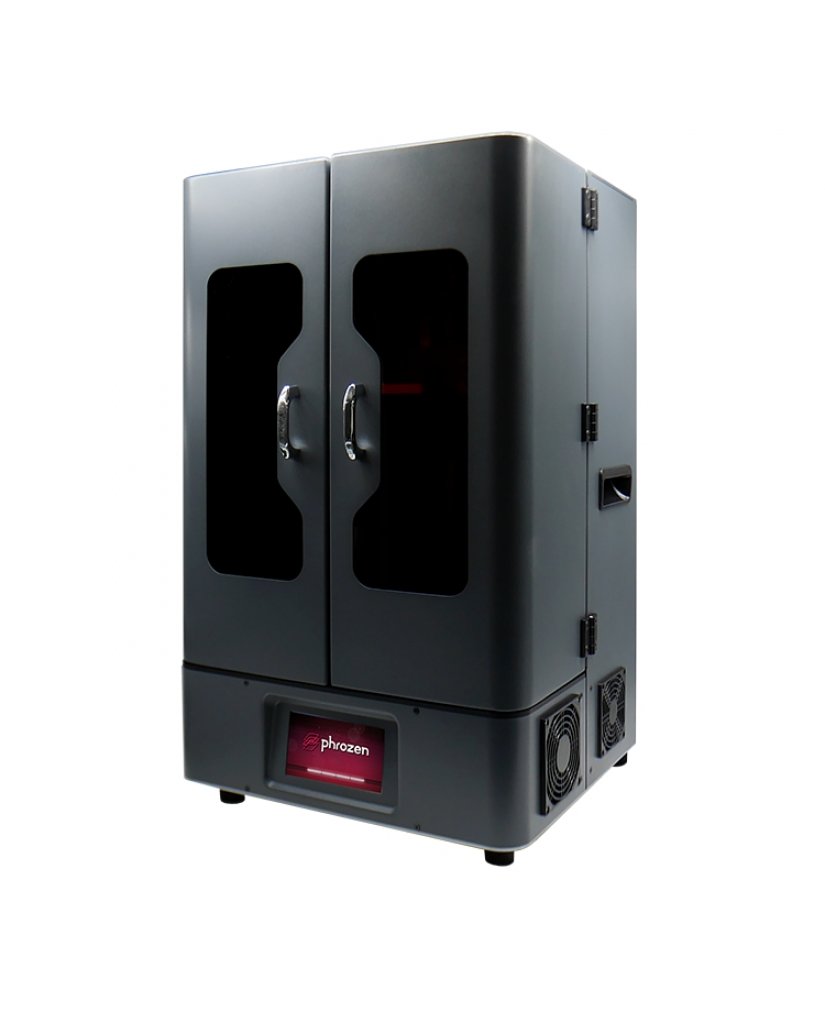 Resin 3D Printer – Phrozen Transform 4Κ
| | |
| --- | --- |
| LCD Panel | 13.3″ Mono LCD |
| Print Volume | 292 x 165 x 400 mm (11.5 x 6.5 x 15.75 in) |
| Resolution XY | 76 µm |
| Resolution Z | 10 µm |
| Maximum Printing Speed | 200 layers/hr |
| Optical System | Light intensity uniformity > 95 % of surface |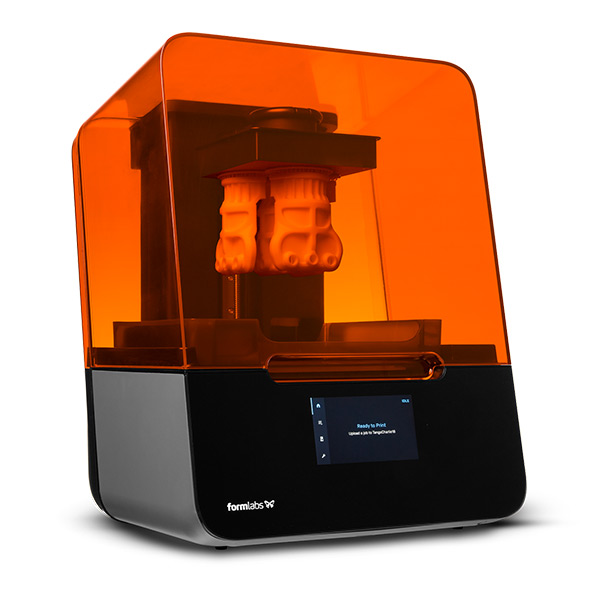 Resin 3D Printer – Formlabs Form 3
| | |
| --- | --- |
| Build Volume | 145 x 145 x 185 mm |
| Resolution XY | 25 µm |
| Resolution Z | 25 – 300 µm |
| Laser Power | 250mW |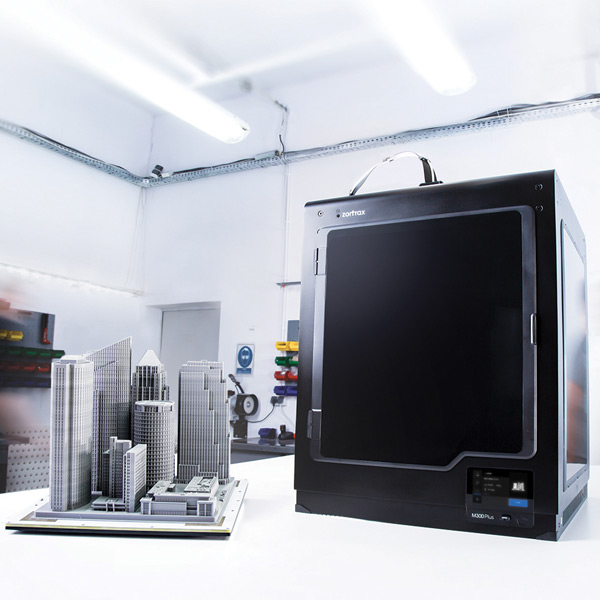 3D Printer – Zortax M300 Plus
| | |
| --- | --- |
| Build Volume | 300 x 300 x 300 mm |
| Material Diameter | 1.75mm |
| Nozzle diameter | 0.4 mm |
| Layer resolution | 90-290 microns |
| Minimal wall thickness | 400 microns |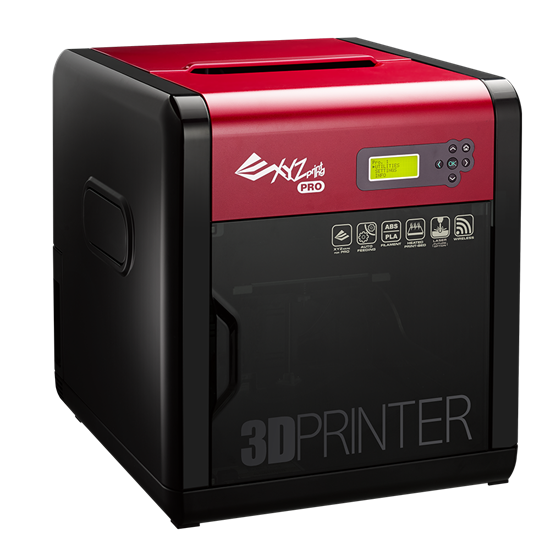 3D Printer  da Vinci Pro
| | |
| --- | --- |
| 3D Printing Technology | FFF – FDM |
| Build Volume | 200 x 200 x 200 mm |
| 3D Printer Weight | 23 kg |
| Compatible Printing Materials | PLA / Antibacterial PLA / ABS / Tough PLA / PETG / HIPS / Wood PLA |
| External Dimensions ( L,W,H ) | 468 x 558 x 510 mm |
| Print Heads  | 1 |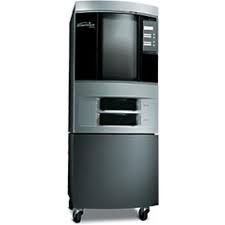 3D Printer – Dimension SST 778
The Dimension SST (Soluble Support Technology) incorporates the same technology as the original Dimension BST (Breakaway Support Technology) and therefore produces the same high-quality ABS and ABSplus models. The difference is that Dimension SST features an automated support removal process.
The designer simply removes the model from the system and places the model into an SST Station. An SST Station is an agitation system that utilizes hot water and a soap bath to automatically wash away the support structures. Essentially, the Dimension SST allows for "hands free" printing.
The Dimension SST 768 is network compatible and produce durable working models from ABS and ABSplus with the click of a button. Once the model is printed, simply remove the model from the printer, peel away the supports and begin using the functional model.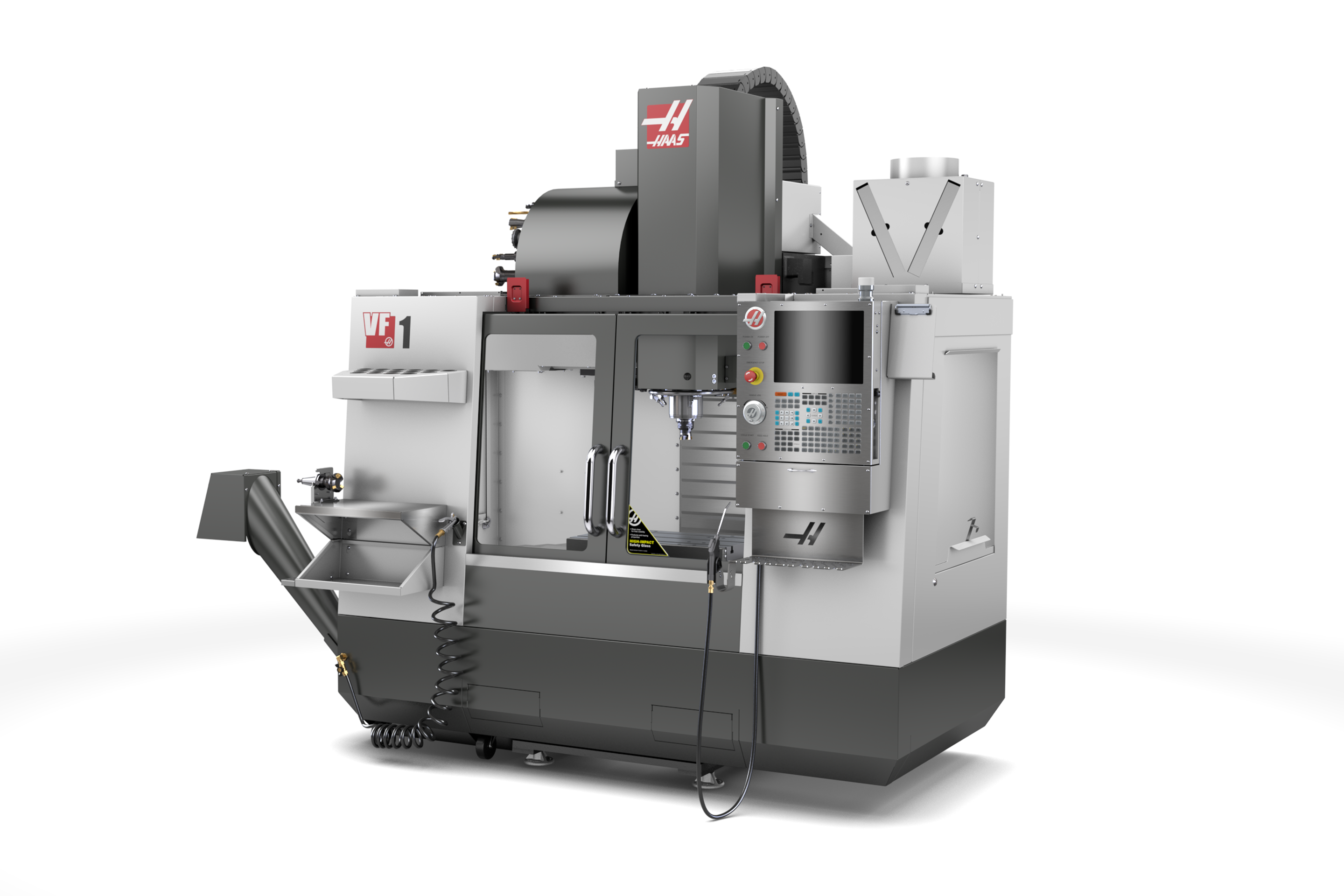 Four-axle Machining Center – HAAS VF-1DHE
508 x 406 x 508 mm (xyz)